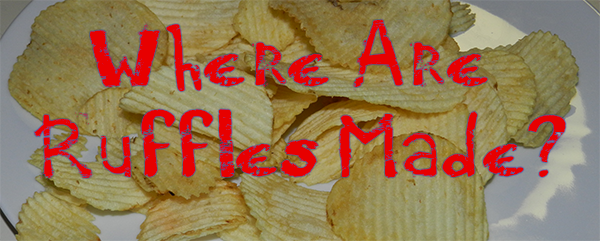 Americans spent over $1 billion on Ruffles in 2012. It's not hard to figure out why. This classic has been a part of the Frito Lay family since the 1950's. Ruffles chips have been a staple at picnics, family reunions, and company functions ever since.
Ruffles has a huge flavors list. Here are just a few:
Original
Salt & Vinegar
Au Gratin
Sour Cream & Onion
Barbecue
Thick Cut
Cheddar & Sour Cream
Molten Buffalo Wing
Loaded Chili and Cheese
Tapatio Limon
Low-Fat Baked
Reduced Salt
Reduced Fat
Fat Free
Where are all these tasty flavors made?
The Ruffles factory is located in Casa Grande, Arizona.
Want to know where your other favorite foods are made? Check out the Where is it Made map which we're constantly updating with our favorite American-made treats. Be sure to click on the map below to see where your favorite foods are made! Don't see your favorite food? Give us a shout on Twitter or leave us a comment below with your recommendations!
Header Photo courtesy of Mercurywoodrose.