Guide to the FDL Pallet Inverter – Video Transcript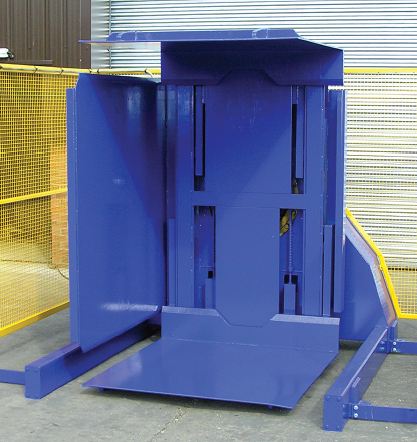 Hello and welcome to Premier Handling Solutions' video series on running a safer and more efficient warehouse. Today's video will focus our pallet inverter manufactured specifically for the food and pharmaceutical industries – the FDL Pallet Inverter.
What is an FDL Pallet Inverter?
Powered by a hydraulic gear motor, the FDL Pallet Inverter is a floor-level 180 degree inverter that is ideal for handling loads in a safe and clean manner. When contamination is an issue, the FDL is the pallet inverter of choice. This inverter is easy to load with a pallet truck and can be moved around your warehouse with a forklift as well. The clamps can expand and retract from 67 inches to 29 inches and the inverter can handle loads over 4000 pounds.
But wait, what makes this pallet inverter so great for safely handling food and pharmaceuticals, you may be asking? This pallet inverter's engine is housed safely inside an enclosed section in the rear of the machine, helping to ensure oil leaks or dripping grease do not contaminate your goods. The hydraulic motor also ensures a smooth, jolt-free turning for your palletized load. The exterior is built with smooth stainless steel with a rust-proof zinc spray finishing, and there are very few moving parts on this pallet inverter, making maintenance very easy!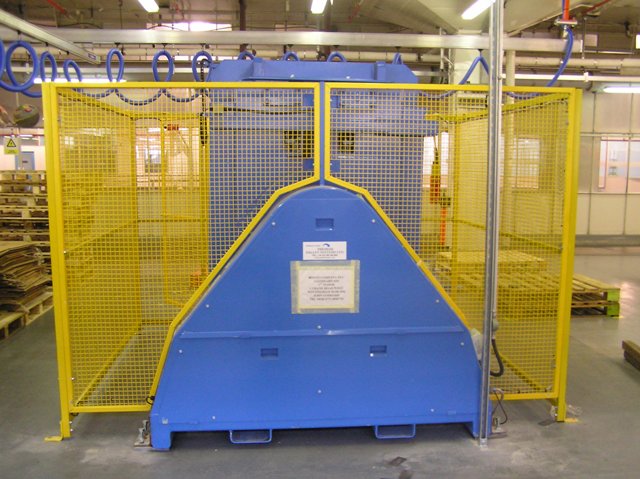 How to Use the FDL Pallet Inverter
Before we get into the "how" let's take a look at the "why" – what does this pallet inverter do? The FDL Pallet Inverter is great for switching from your load from one pallet to another (like a hygienic plastic pallet or for international shipping purposes) or for recovering damaged pallets or packaging.
Step 1. Using a pallet truck, place your load right onto the FDL Pallet Inverter. Place the pallet you are transferring to on top of your load
Step 2. Press the button on the control panel for the inverter to clamp down and begin turning your pallet 180 degrees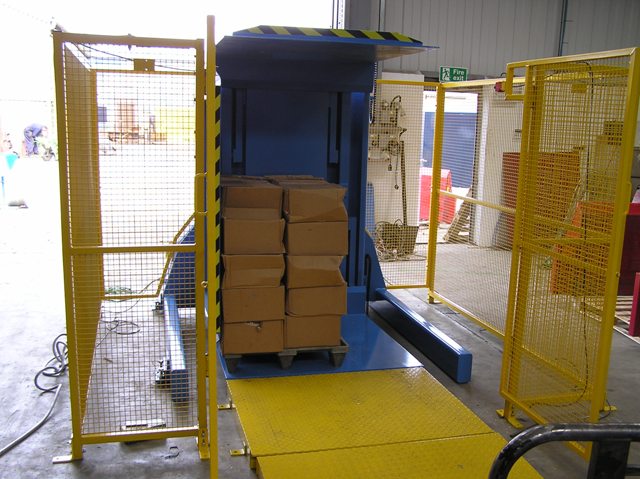 Step 3. Use your pallet truck again to pull your pallet and load back out. Yes it is just that easy to use!
And there you have it. The FDL is such a quick and easy to use pallet inverter that can make sure your pharmaceuticals ship perfectly around the world!
Thank you for stopping by to watch the Premier Handling Solutions video series on running a safer and more efficient warehouse. Be sure to stop by often for more warehouse tips!