It is imperative that your material handling equipment is maintained and working properly. The safety of your warehouse materials is no laughing matter. However, it's hard not to chuckle a little every time Eddie Murphy opens his mouth.
In this week's Material Handling Equipment in Movies, Eddie Murphy in Beverly Hills Cop emphasizes the importance of keeping your warehouses' materials safe and secure. While a grand drug smuggling scheme is unlikely in most cases, palletized loads are extremely susceptible to tampering. Always secure your loads by crating them or using an efficient stretch wrapping machine.
Take a look at how important secure material handling equipment is to Eddie Murphy. (Viewer discretion, a bit of offensive language here!)
Check out this palletized load in the spotlight: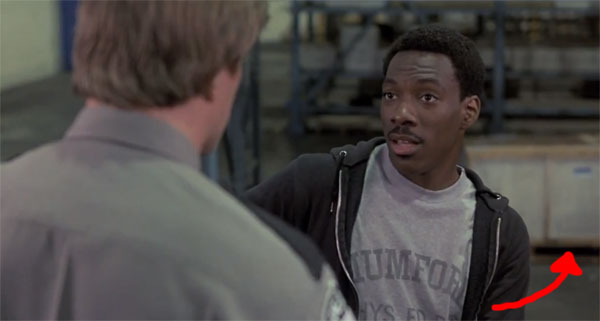 What movies have you seen that feature material handling equipment? Comment below!
Previous Movies with Material Handling Equipment