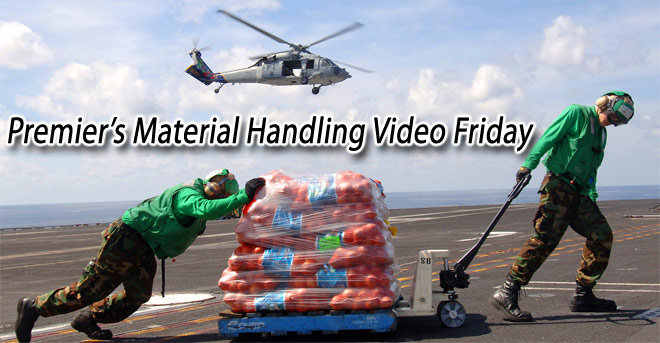 In the material handling industry, pallets are a part of everyday life. When pallets become too damaged for further use in your warehouse, they must be recycled or sent to a landfill. Pallets can be reprocessed and made into other pallets or used for a variety of other applications.  Pallets made out of recycled materials are often available at a lower price than new pallets of the same type and can also be of the same quality as new pallets if recycled properly making them a smart option for any material handling application. Additionally, pallet recycling removes empty pallets from accumulation points such as warehouses and is good for our environment. This post will cover basic pallet recycling in a couple videos to help your company understand why recycling pallets is important.
The first video covers how to properly recycle a Wood Pallet. In this video, you will see how a 40×48 wood pallet is made out of recycled lumber.
This second video covers how Plastic Pallets are recycled, and also discusses some of the advantages to using plastic pallets instead of wood pallets for your material handling needs.
Thank you for taking the time to learn about proper pallet recycling. Pallet recycling can Help save your warehouse space and money while being beneficial to the environment at large. All of Premier's pallets are made out of properly recycled materials. Check out our great selection of pallets today for all your material handling needs!