Guide to Palletless Load Inverters – Video Transcript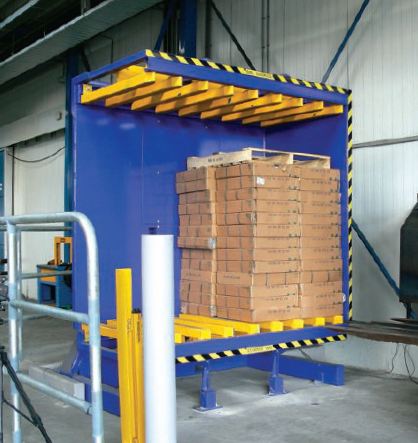 Hello and welcome to Premier Handling Solutions' video series on running a safer and more efficient warehouse. Today's video will focus on our Palletless Load Inverter, which is manufactured specifically to allow loads to be inverted and transported without a pallet.
What is a Palletless Load Inverter?
Our Palletless Load Inverters operate similarly to our other 180 degree pallet inverters (the free standing pallet inverter, for example). The Palletless Load Inverter, however, is specifically designed to invert a load to retain its shape without the use of a pallet. This allows the load to be lifted using a forklift truck and stacked directly on a surface without the need to remove materials from a pallet manually.
This machine can cut the costs that are associated with broken and lost pallets as well as the expense of buying heat-treated pallets to meet ISPM 15 regulations. By inverting the load at your warehouse, you can keep your pallets, which significantly reduces the cost of buying new pallets. Removing pallets from loads will reduce the load height which is an effective way of increasing space inside of a container.
How to Use the Palletless Load Inverter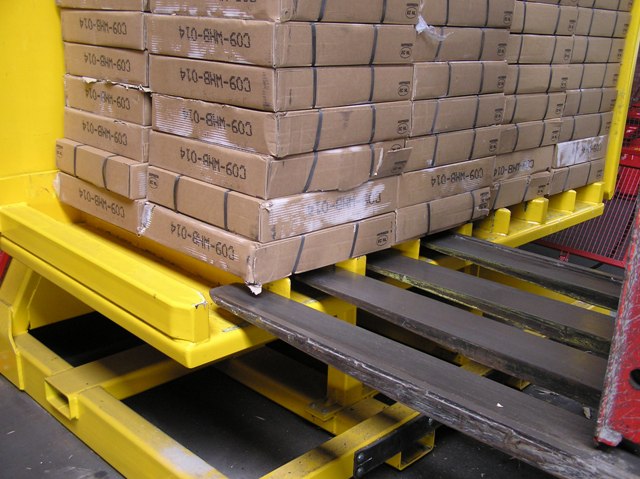 Step 1. Using a forklift, load the inverter with the materials on the pallet you want to retain. Here is that process.
Step 2. By pressing a single button, the pallet is gripped hydraulically, the load is clamped, and the inverter will revolve 180 degrees. Watch this process.
Step 3. The clamps on the table will release and allow for the pallet to be removed from the top of the load. A forklift truck will then pick up the load and transport it to its destination. Watch the final process.
That's all there is to it! Palletless load inverting is an easy and effective way of reducing the cost and clutter of exchanging pallets and stacking loads by hand.
Thank you for stopping by to watch the Premier Handling Solutions video series on running a safer and more efficient warehouse. Be sure to stop by often for more warehouse tips!