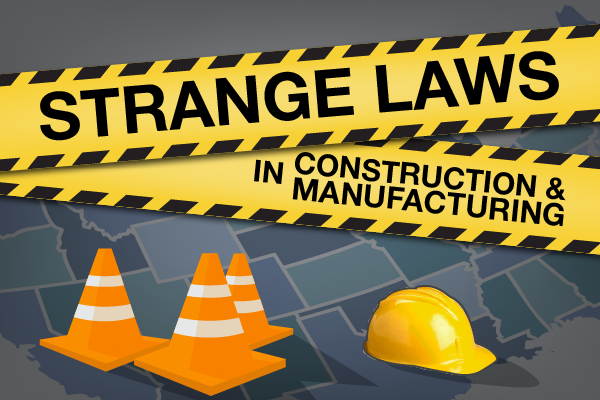 Strange laws are prevalent in the United States. Many of these strange laws originate from unusual lawsuits in the old days. Other strange laws stem from picky city ordinances that try to preserve the culture of their neighborhoods. No matter the origin, at one time these strange laws were debated, created, and somehow passed in our government.
Although many of these laws aren't actively enforced, they could still come back and bite you when you least expect it. Regardless of how you feel about these strange laws, it's always best to follow them!
Strange Law in Raleigh, North Carolina – Unable to Steal $1,000 Worth of Grease
Apparently, grease is a commodity; and they're not talking about heavy-duty machine grease, either. This strange law places a felony on anyone that steals over $1,000 of yellow cooking grease from restaurants. This grease is used for soaps, animal feed, and cosmetic products. So, stop stealing it.
Strange Law in Wyoming – Warehouses Must Be Decorated
These folks took warehouse design a little too seriously. All new buildings that cost over $100,000 to build must have 1% of the funds spent on artwork for the building.
Strange Law in Florida – No Neon Signs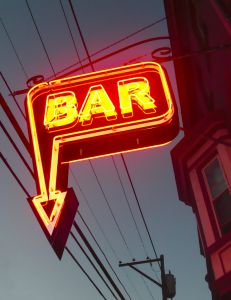 Want to kick back and relax after a long day? You'll have to look a bit harder to find a bar because of this strange law.
Strange Law in Ridgeland, Mississippi – Window Bars Not Allowed
Commercial and industrial buildings are 'barred' from having window bars on their exterior. They probably don't like the way exterior bars look. These lawmakers apparently want your buildings to feel more prison-like with bars on the inside.
Strange Law in Sun Prairie, Wisconsin – Snow
The folks in Sun Prairie, Wisconsin hate snow. So much, that any snow that isn't removed is a public nuisance, and subject to punishment. Be sure to tend to your snow with sand, sawdust, and ashes!
Strange Law in Minnetonka, Minnesota – Dirty Tires Banned
Minnetonka is an excellent place to start an auto detailing business since it's illegal to have dirty tires. If your vehicle spreads mud, dirt, or "other materials" on public roads, you might get a visit from the law. If that happens, you'd better hope the wood you're hauling in your pickup is stacked neatly, for messy stacks of wood are also mentioned in this ordinance.
Strange Law in Maryland – Tax The Rain
You owe the government money if rain happens to hit your property. In an effort to conserve, satellite imagery is used to calculate the amount of water your property might collect. Not only is rain taxed, but washing your car, and the small droplets that fall off your air conditioning unit are taxable as well.
Strange Law in San Luis Obispo, California – No Gas Powered Blowers on Sunday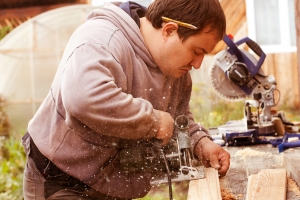 San Luis Obispo doesn't like noise; especially on Sundays. The word "Sunday" is mentioned 10 times in the law itself. Power tools cannot be used on Sundays or Holidays, especially gas-powered blowers! This leads us to believe San Luis Obispo is the most unproductive place in the US every Sunday thanks to this strange law.
Do you know of any more strange laws? Let us know on Twitter, or in the comments below!