Step 1 – Find a couple recycled pallets and tear them down!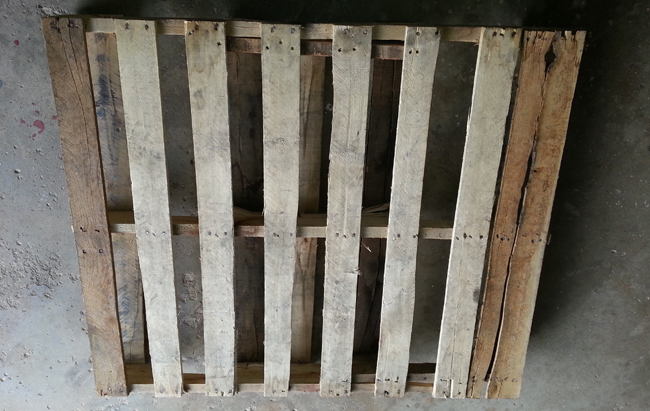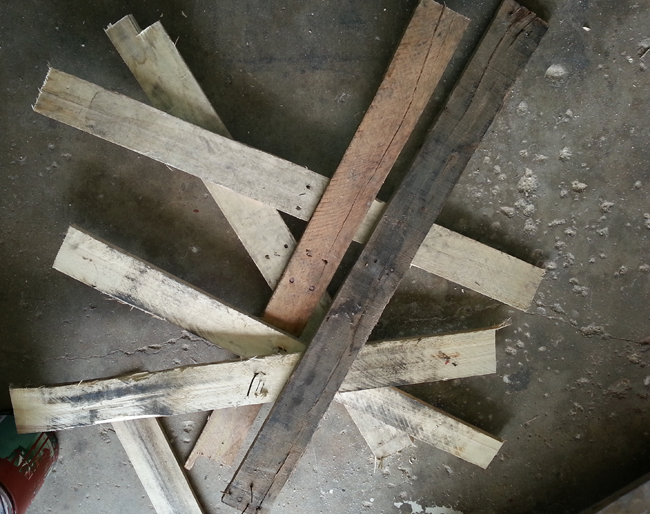 Step 2 – Cut your stump. We were lucky enough to find a pallet with some thick, sturdy boards on it. Saw off each corner so that it is a clean 45 degree angle, and the resulting stump is an octagon.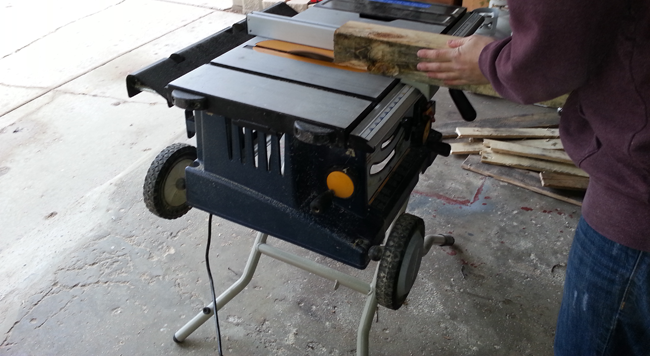 Step 3 – Attach and secure your stump. Cut chunks out of each half of the stump about 2 inches deep from the top. Fit the pieces together and fasten with screws. You can also create a base out of spare pallet pieces.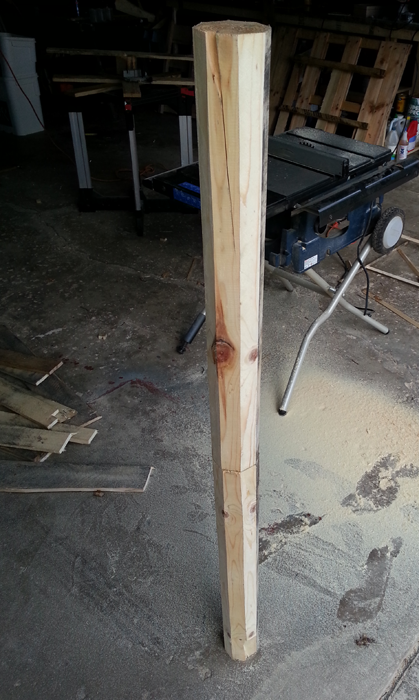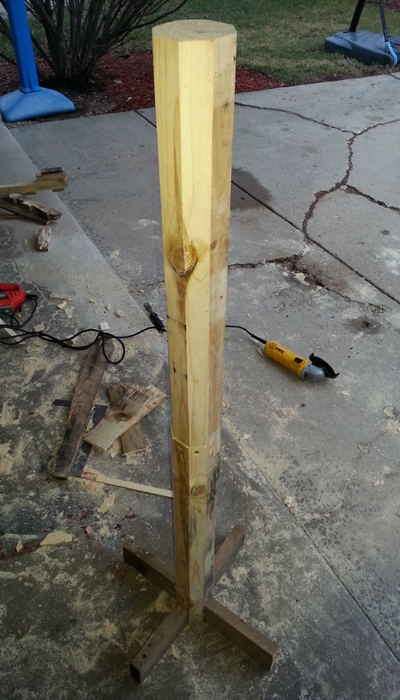 Step 4 – Cut the "branches." Cut an equal number of boards at 30, 45 and 60 degree angles. Then, attach the "branches." Attach the branches to the stump so that the 30 degree angles are at the bottom, the 45 degree angles are in the middle, and the 60 degree angles up at the top.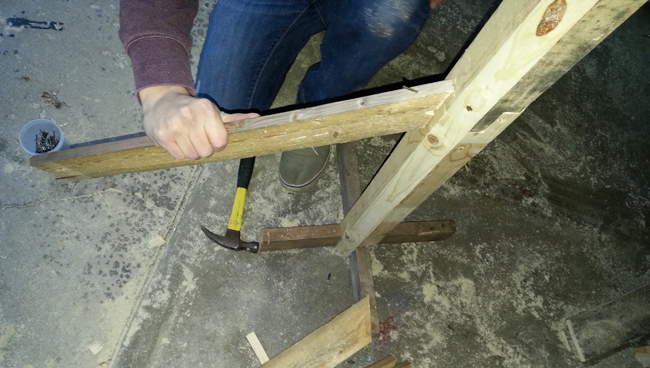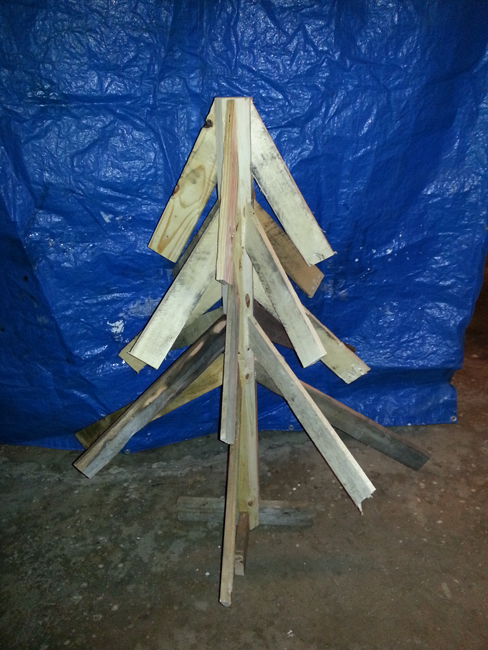 Step 5 – Decorate your tree!