Product Description
Palletless Load Inverters: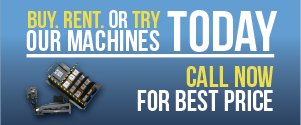 Premier Pallet Inverters are a natural element in any palletless loading system. Inverting a load 180 degrees allows a warehouse to remove pallets from a load too keep them in-house and allows them to load containers twice as fast. This is a perfect system for goods which will be unloaded manually at its destination.
Palletless Load Inverter Features:
Removes the need for manual hand-loading
Cuts the cost of using heat treated pallets to comply with ISPM 15 regulations
Significantly reduces cost associated with lost and damaged pallets
Reduces weight and size of loads which maximizes cubage inside of a container
We have also perfected a totally automated system for palletless bag handling into containers.
How to Use our Palletless Load Inverters:
The palletized load is place in the inverter on the pallet you want to retain.
Pushing a single button initiates an automated sequence in the load inverter which grips the pallet, clamps down the load, and revolves the load 180°.
The clamping table releases the load and the pallet you want to retain is now on the top of the materials and can be removed. A forklift then approaches from the side of the inverter to unload the material directly with the forks.
Relocate the palletless load to the desired location.
The pallet is released and is conveyed away to be stacked in a waiting accumulator.